Servicing Municipal Utilities, Municipal Government, and Contract Construction.
RDM offers a wide variety of services to our clients. Whether we are servicing a Municipal Utilities, Municipal Government or Contract Construction, each situation is tailored to meet the specific needs of the clients.
We work closely with our clients one on one to understand their needs. Preventing problems, maximizing limited resources, and operating efficiently and effectively are objectives which must be reached by every institution, public or private, expecting to succeed in the 21st century.
While each engagement RDM enters is custom tailored, some of the areas in which RDM's professional staff specializes include:
Our view of municipal authority management is a multi-disciplined method that realizes the importance of an innovative, creative, approach to solving the problems faced by modern day utilities.
Our robust understanding of communities will give you a full view of the socioeconomic and political landscapes for your municipal projects. RDM will help you navigate the limitations you face, while keeping your residents and tax payers accurately informed and involved. 
Whether you require line replacement or repair, or major excavation, our contracted construction professionals are experienced in a variety of projects.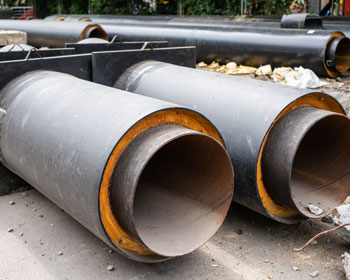 Special Services Provided
Full Service Contract Operations/Management

Operational Analysis

Environmental Management

Service Consolidation

Water and Wastewater Operational Analysis

Cost of Service/Rate Analysis

Computerization and Records Management

Community and Government Engagement

Labor Management/Contract Negotiations

Strategic Planning

Economic Impact Analysis