Servicing Municipal Utilities, Municipal Government and Contract Construction.
Resource Development and Management, Inc. (RDM) was founded in 1991 as a full service multi-disciplined firm to assist public and private clients effectively develop and manage their limited resources.  RDM, a unique and multidimensional company, will manage your resources to pro-actively prevent costly problems.
RDM specializes in complex arenas where there are considerable challenges with a focus in municipal operations, government compliance, customer relations, and utility operations and management. RDM is now one of the leading providers of management, operational, and utility construction services to municipal governments and utilities throughout Pennsylvania.  
Whether our clients are large or small; public or private; local or global; they have come to know RDM for our quality, responsiveness, and detailed service.  A partnership with RDM will help you effectively manage limited resources to maximize the greatest return. 
Our view of municipal authority management is a multi-disciplined method that realizes the importance of an innovative, creative, approach to solving the problems faced by modern day utilities.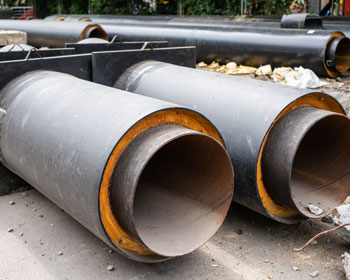 Our robust understanding of communities will give you a full view of the socioeconomic and political landscapes for your municipal projects.
Whether you require line replacement or repair, or major excavation, our contracted construction professionals are experienced in a variety of projects.